Classic aircraft convention at the Hahnweide, 04-06.08.2013
Every two years at the Hahnweide in Kirchheim Teck is a great airshow, the "Oldtimer Fliegertreffen" – classic aircraft convention. It is about two and a half kilometers far from home. The weather was nice. So there was no reason not to go there.
Even if it doesn't look so, we had only some rain in the evening.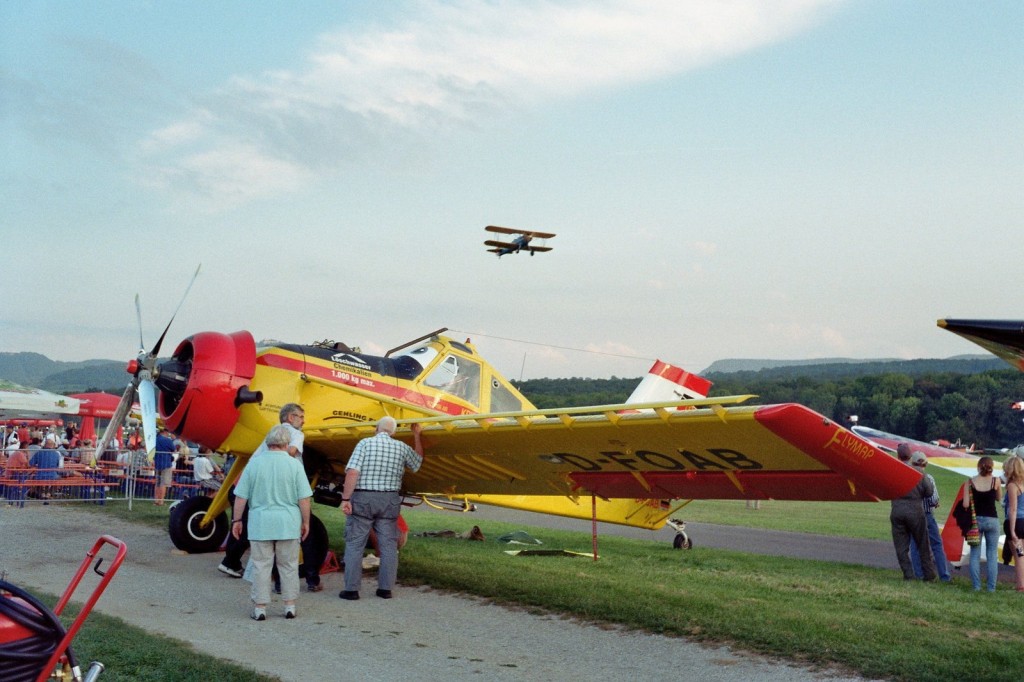 On Sunday my father was also there. He wanted to have a short flight with the Antonov. Only to places at the co-pilots seat were left. Without hesitation we paid the Euros. My flight was at 5 PM, my dad's one hour later. This was the aircraft:
The cockpit:
Very special thanks to Paul Hoffman, who has flown the machine sovereign ( I hope you do not mind that I post the photos)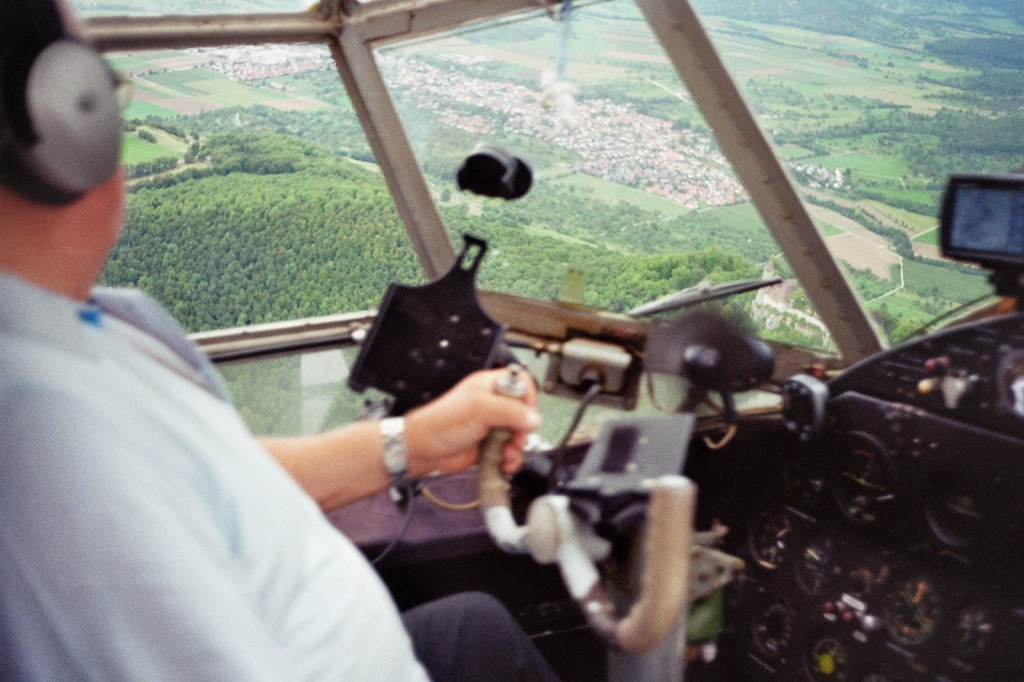 There are unforgettable moments in life and that was certainly one of them.
All photos above are analogous , Minox 35 GL and Kodak Gold ISO 200 Scans are from the lab. https://www.reflectionofmind.com/">Much more ( digital ) photos from the event are available in the gallery:https://www.reflectionofmind.com/?page_id=460